AI driven intelligent visual monitoring for Industrial operations.

Cut costs and mitigate risk with
Osperity
VIDEO: "Osperity is a great example of how small-medium enterprises can make a real difference in a big corporation like Shell".
Osperity: The trusted solution for industrial operations.

Get actionable insights with computer vision-powered alerts. Customizable for exception-based management.

Cost-effectively deploy at remote sites over cellular with Osperity's bandwidth-efficient IoT architecture.

Integrate with industrial sensors and systems for alarm validation and enhanced situational awareness.
Backed by our comprehensive managed service, Osperity is the trusted enterprise solution for remote and distributed industrial operations.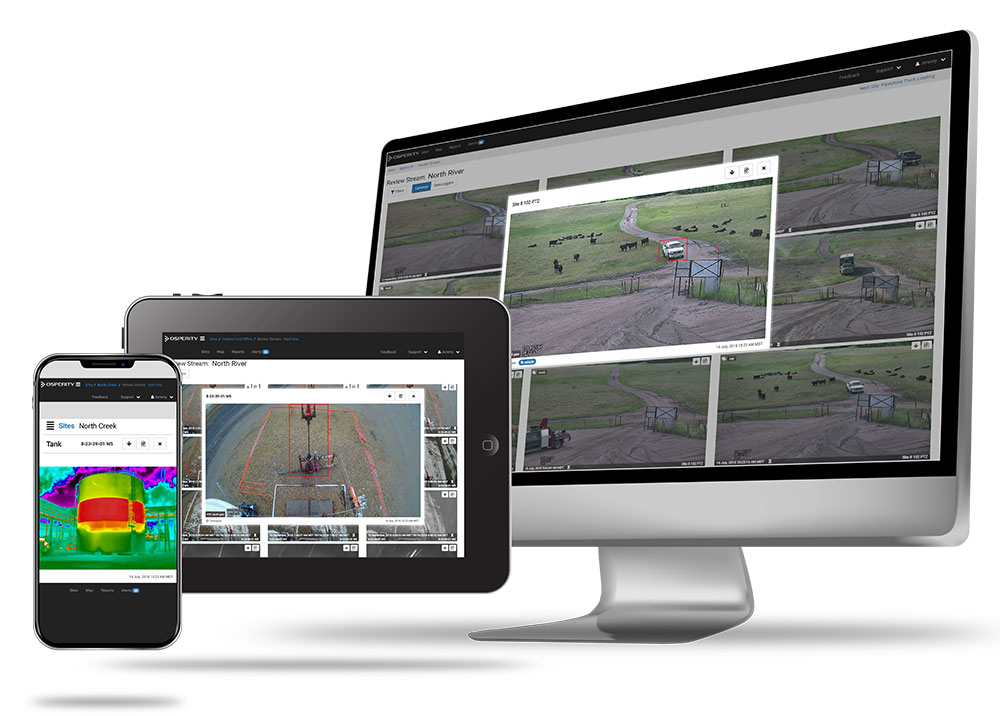 Improve operator productivity by 30%
Cut windshield time with remote asset inspections and proactive asset monitoring.
Manage facilities efficiently and safely
Ensure compliance and accountability with intelligent facility solutions.
Protect your people, assets and production
Monitor worker safety and fight theft and vandalism with proactive activity alerts.
Intelligent visual monitoring for enhanced productivity & risk mitigation

Improve productivity

Enhance worker safety

Protect the environment

Increase security
​Monitor your assets and operations efficiently, from anywhere
Increase productivity through virtual asset inspections, improve HSE compliance with proactive leak and safety monitoring.