Exception-based alerting and automated inspection reports help construction companies become more safe, efficient and profitable.
Inquire today how construction companies are using Osperity to strengthen security, safety and streamline operations
Osperity is the most advanced cloud-based intelligent visual monitoring and alerting solution for construction and infrastructure projects.
With our platform, companies increase productivity through virtual asset inspections, improve HSE compliance with automated safety monitoring, as well as strengthen security and accountability through proactive activity detection and exception-based alerting at their sites.

E&C project planning and scheduling
By automating activity monitoring at construction sites, your business will be able to make faster and more informed decisions based on visual data. With computer vision (AI), you can capture, track, and alert on anything that goes in and out of the site whether its vehicles, equipment, or people.
Osperity can also provide autonomous scheduled inspections on any project. Providing you a delivered visual at intervals you determine, allowing remote viewing of progress and activity.
Contact us to find out more
Turn images and video into real-time strategic insights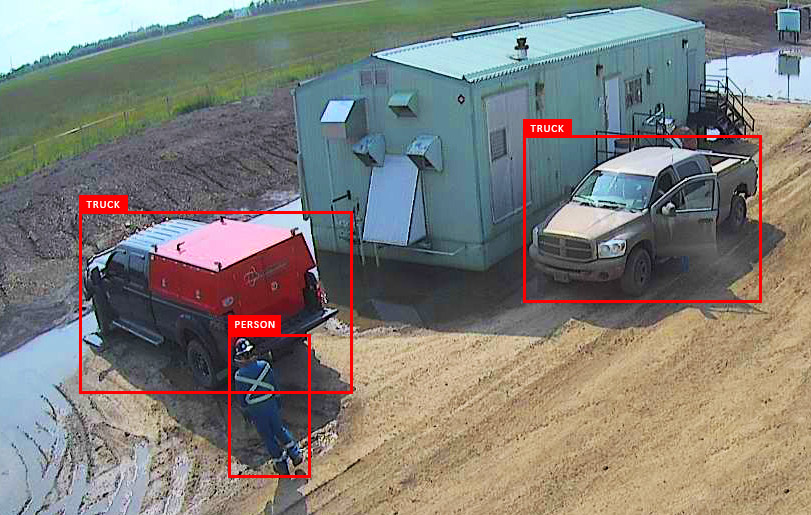 Many construction sites already have cameras on sites. Osperity fully support existing industrial cameras. These visual sensors can be connected to our platform enabling them to perform image recognition and AI classification.
The Osperity platform is not simply a Video Surveillance as a Service (VSaaS) tool streaming to the cloud. We use advanced AI and machine learning tools to train an algorithm to distinguish different things in an image and automatically report on anomalies.
Easily turn images into information to provide real-time detection of events, things of importance and anomalies on the site. This information can be used to better assess productivity, security, risks and hazards.
Osperity's exception-based alerting, triggering a rapid response, is crucial to preventing safety hazards, monitoring cost and materials, while ensuring employee productivity.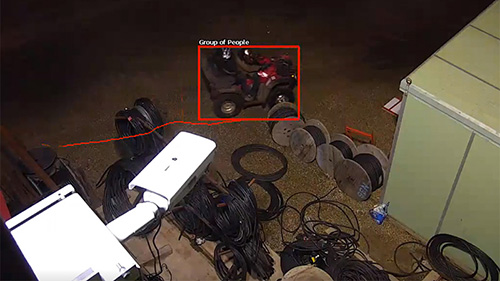 Theft Protection and Vandalism
Detect and respond proactively to suspicious activity, theft and acts of vandalism. Receive accurate, timely, personalized exception-based alerts.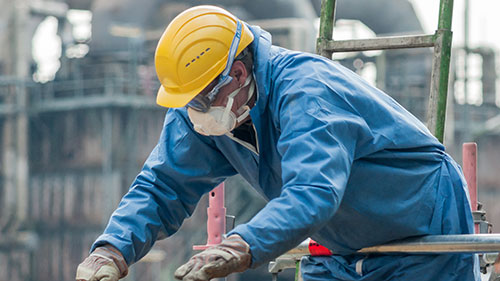 Advanced Construction Safety Monitoring

Set up automated alerts to notify when contractors and workers are not wearing proper PPE or are not following hazardous zone regulations.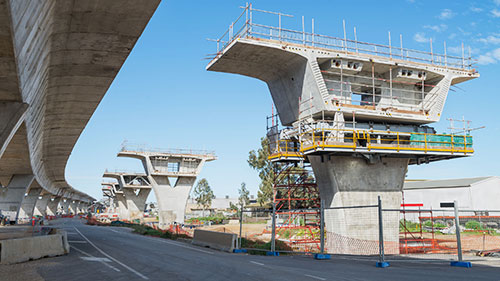 Project Monitoring

Keep track of construction progress automatically and receive reports, at any time or date.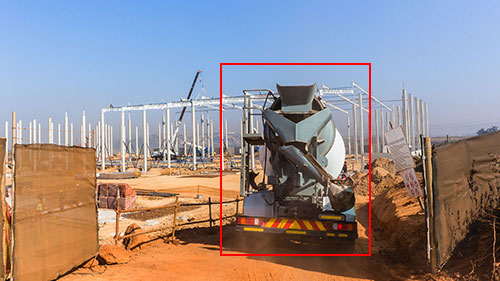 Contractor Audit and Tracking

Verify invoices for hourly work against time on site. Ensure compliance with safety and damage reporting. Keep track of who is coming and leaving your site.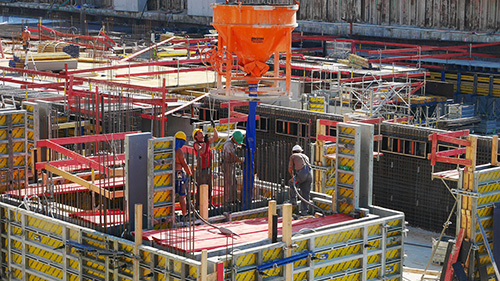 Risk Monitoring and Mitigation

Monitor for safety hazards and potential jobsite risks to proactively minimize injury and other accidents.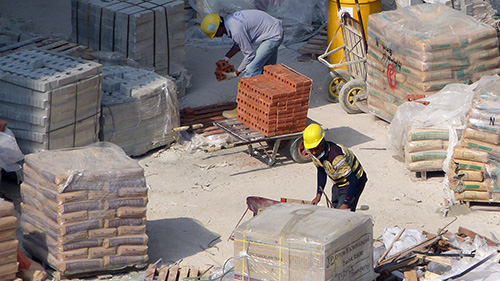 Inventory Management and Assessment

Set daily or weekly reports to monitor inventory to maintain progress. Mitigate downtime to keep projects on schedule. Reduce oversupply.