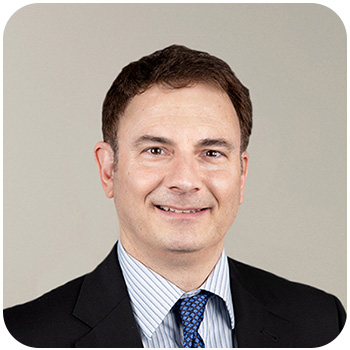 Scott Crist, Chief Executive Officer
Scott Crist is CEO of Osperity, an Intelligent Visual Monitoring Firm. Scott previously served as the CEO of Infrastructure Networks (INET), an integrated technology & telecommunications company that enables the Industrial Internet of Things (IIoT) economy.
Scott is also a partner at Texas Ventures, a technology venture capital fund.  He has an extensive background as an entrepreneur and venture capitalist and was the founder and CEO of Telscape International (NASDAQ), a telecommunications company focused on certain emerging markets around the world. Prior to that, he served as President and CEO for Matrix Telecom, which Inc. Magazine once ranked 7th on its list of the 500 fastest growing private companies in the US.  Previously, Scott worked for Trammell Crow Group, IBM and Booz-Allen Hamilton.
He has a Master of Business Administration from the Kellogg School at Northwestern University and a Bachelor of Science in Electrical and Computer Engineering from NC State University. He is also an Entrepreneur of the Year recipient from CNN/ NASDAQ/ Ernst & Young. In addition, Scott is chairman of the VA-Gov Housing fund, the nation's largest lender for the Veteran Administration's Homeless Shelter Program.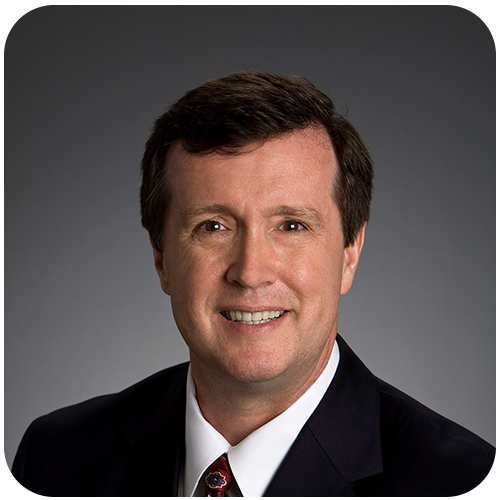 Mark Slaughter has extensive experience leading disruptive technology companies providing innovative solutions to oil and gas and other industrial markets. He currently serves as CEO of Infrastructure Networks, a broadband wireless provider, and as a board member of Osperity, an intelligent visual monitoring firm.
In addition, he is a co-founder of, and industry advisor to, eFrac Well Services, an electric hydraulic fracturing services business. He also serves on the board of Geoforce, a remote asset tracking company. From 2007 – 2016, Slaughter was the CEO and president at RigNet (NASDAQ: RNET), a leading global provider of remote communications solutions to the oil and gas industry. Over his career, Slaughter has served in executive and management roles at Halliburton Company, Reliant Energy, United Technologies and Stratos Global Corporation.
Named a 2014 EY Entrepreneur of the Year region winner and national finalist, he completed United Technologies' Executive Program at the University of Virginia's Darden Graduate School of Business and attended Stanford Law School's Directors' College. Slaughter is the recipient of the 2016 Lifetime Achievement Award in Energy from the Houston Technology Center. He holds an A.B., C.L.G.S. from Harvard College and an MBA from Stanford University's Graduate School of Business.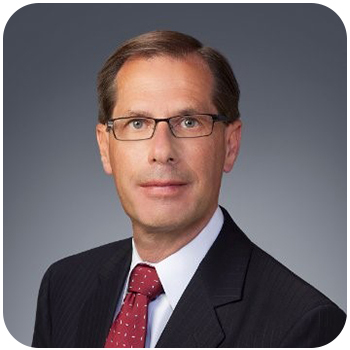 Bryan Gould is President and CEO of Aspenleaf Energy Limited, a privately held oil company backed by ARC Financial and Ontario Teachers' Pension Plan. Aspenleaf operates assets in the Swan Hills and Leduc regions of Alberta, having acquired Arcan Resources Ltd in 2015 and NEP Canada Ltd. In 2018.
Gould was born and raised in Toronto. He attended the University of Toronto and graduated in 1982 with a Master of Applied Science (Chemical Engineering) degree.  Upon graduation, he joined Shell Canada as a reservoir engineer and moved west to Calgary.  He has experience in development and operations of conventional oil and gas assets, oil sands and unconventional resource plays.
Gould is a seasoned oil and gas executive with more than 25 years of experience with Royal Dutch Shell/Shell Canada and more than three years with Athabasca Oil Corporation.  He has a track record in strategy implementation, and has completed over $20 billion of transactions, including corporate and asset acquisitions and sales, and joint ventures with large international organizations.
Gould is an active advocate for the Canadian energy sector and is currently chair of the CAPP Market Access Priority Steering Group and chair of the CAPP Conventional CEO Council.
Gould is the chairman of the Compensation and Corporate Governance committee.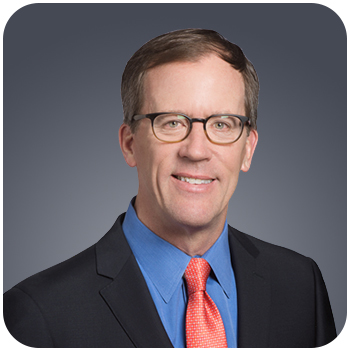 Green is a former Fortune 100 CEO in the energy, telecom, and utility industries, and has extensive experience in operations, strategy, capital markets, and mergers and acquisitions. He has served on the boards of directors of seven publicly traded companies, five of which he was elected Chairman of the Board. Green is currently a Partner at Husch Blackwell in Kansas City, MO, after joining the firm from Utilicorp United, later known as Aquila.
Green leads his family office and is an active private equity and venture capital investor. He is the Founder and Chairman of Smart of Warehousing and a Director of Quest Inspar. Green also sits on Five Elms' LP Advisory Board.
He has a Bachelor of Science & Engineering degree from Princeton University and a JD from Vanderbilt University.
Green is a member of the Audit Committee.
As Vice President of Investments at Evok Innovations, Robert oversees deal flow and assists in portfolio company engagement and integration with Evok's funding partners. Robert is active on the boards of the following Evok portfolio companies:
ARIX Technologies
Rotoliptic Technologies Inc.
Osperity Inc.
SensorUp
Expeto Wireless
Prior to Evok, Robert was a Director of a Greenwich, CT, based family office and venture capital firm. There he led deal origination, asset management, and was the principal liaison between the firm and its portfolio companies. Included in his responsibilities was managing a 200-acre industrial complex and Class I rail terminal in central New York, specializing in material handling and storage for the oil & gas sector.
In 2011, Robert relocated in Seoul, Korea, where he worked as a Project Leader within Samsung Group's internal strategy division, with a speciality in renewable and conventional energy.
Robert earned a Masters of Business Administration and Masters of Environmental Management from Duke University in Durham, NC, as well as a Bachelor of Arts from the University of Pennsylvania, in Philadelphia, PA.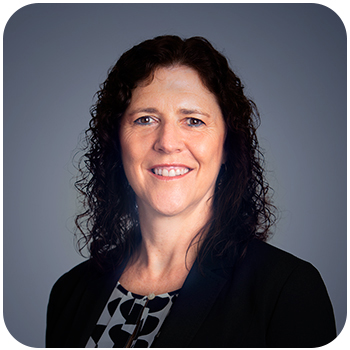 As a Charted Engineer with 29 years' experience in Shell, Sargent has held a range of Engineering, Project and Technical Leadership positions around the world.
She grew up in the UK and has worked for Shell since graduating University in London with a PhD in Metallurgy.
Sargent initially joined Shell in The Netherlands as a Materials Engineer working on new technology development for Upstream applications. She then spent about fourteen years in a variety of engineering & consultancy roles in Europe, USA and Asia Pacific. These roles included Downstream site assignments in California and Singapore, as well as providing Asset Integrity Services to both Shell and third-party customers in Asia Pacific and as Regional Manager (EMEA) for Materials, Corrosion, Inspection & Integrity Services.
In 2008 Sargent became Global Manager for Technical Learning and led the restructuring of Shell's Technical Learning programs before moving on to become Shell Technical Standards Manager, where she led the efforts to globalize Shell standards. Since then, she has worked in Houston as General Manager for Shell's Downstream Portfolio Projects in the Americas before returning to Rijswijk in 2016 as VP Production Excellence for P&T and leading the Asset Support efforts for P&T's Delivery Model project. In 2017 Sargent returned to Houston into her current role as VP Unconventionals Excellence.
Sargent is a member of the Audit Committee.