Boost productivity and mitigate safety and environmental risks
Inspect your sites and view work activity, from anywhere. Subscribe to accurate, rules-based alerts for important operational events, backed by computer vision. Inspect and monitor for leaks and other environmental hazards.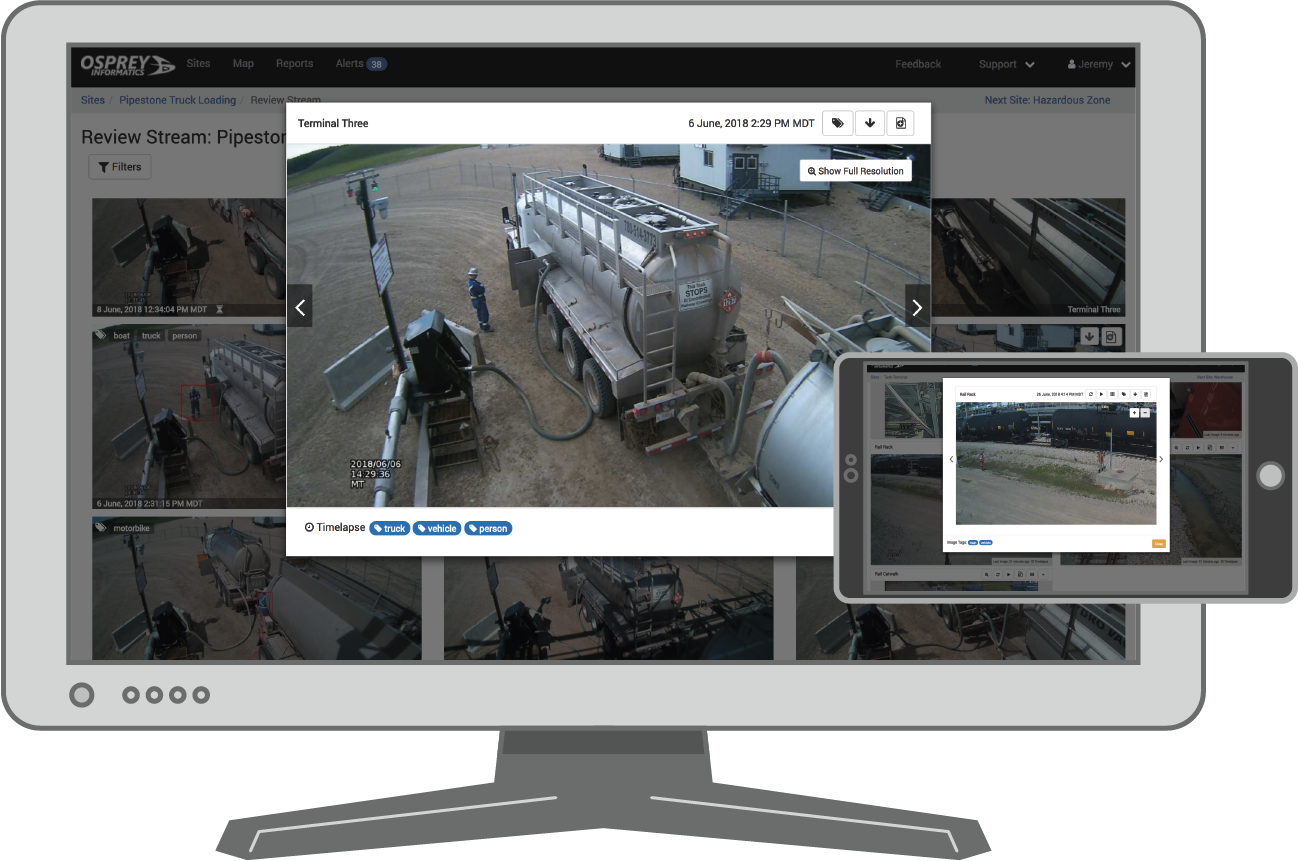 Proven Operational Benefits

Increase Productivity
Prioritize work activity and boost labor productivity through exception-based asset management.

Strengthen Security
Detect and respond proactively to suspicious activity thanks to accurate, personalized alerts. Improve post-incident analysis.

Improve Safety and Accountability
Monitor work activity for accountability and safety compliance. Improve safety incident response.

Protect the Environment
Prevent leaks from becoming major problems through proactive detection and alerts.
How can we help your operations?
Osperity in Action - Remote Facility Monitoring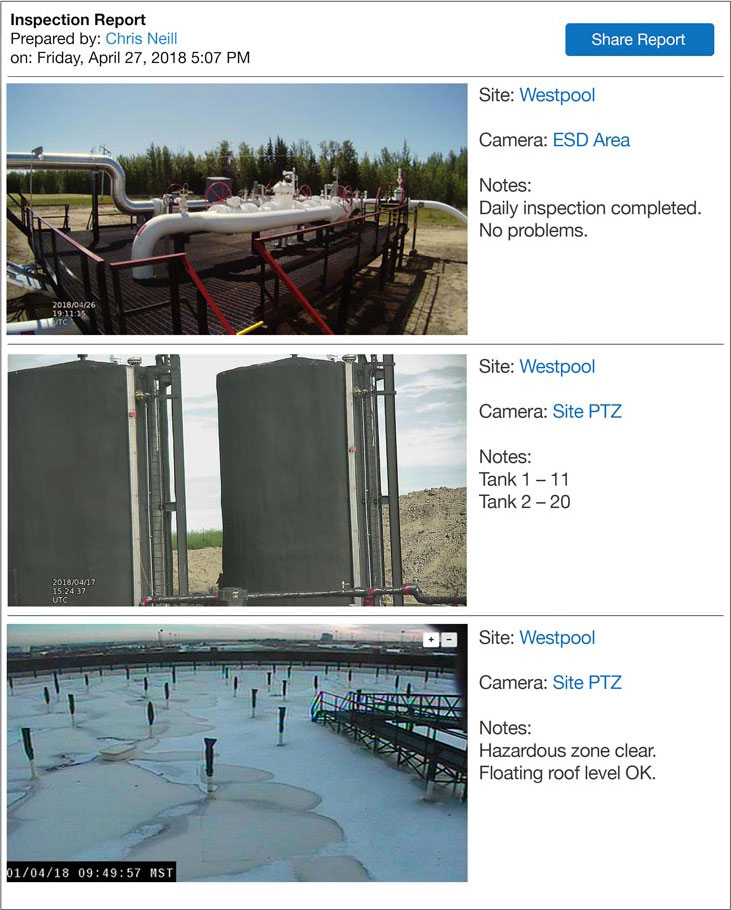 Infrastructure Inspections
Reduce manpower at site and cut routine visits to unmanned sites by inspecting your key assets online, over any computer or mobile device. View photos and play live video. Create visual reports for information sharing and collaboration.
Truck Loading Monitoring
Verify safety compliance and prove accountability for spills. Loading process is captured via automatic camera triggers combined with computer vision. Quickly view highlights of loading activity and create visual reports. Option to integrate with access control systems.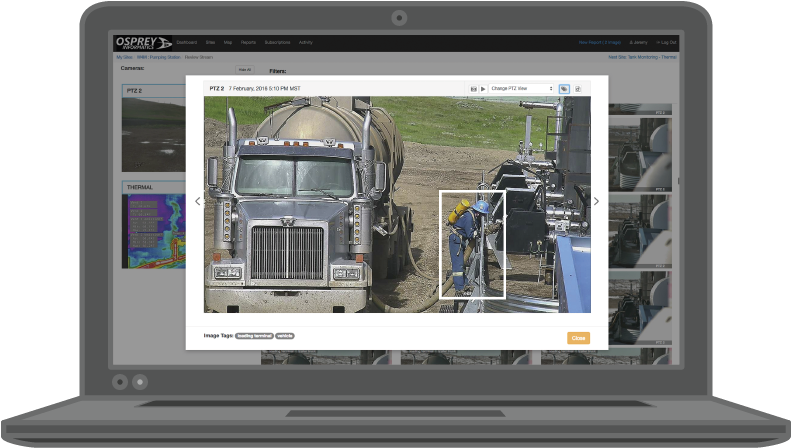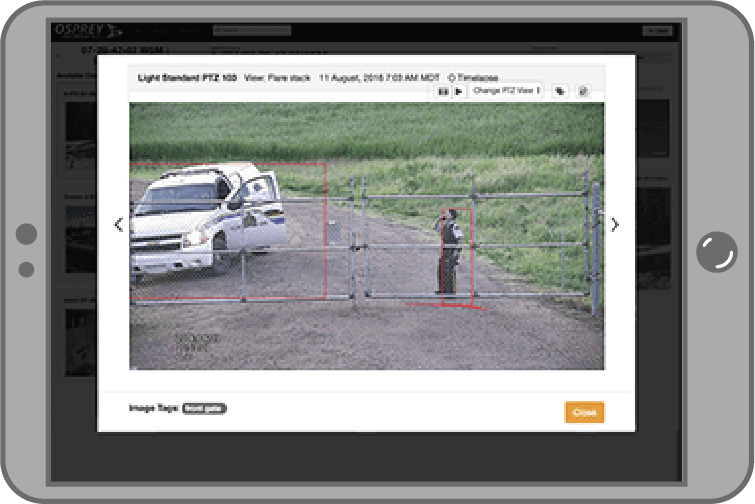 Activity and Security Monitoring
Monitor work activity, including lone workers, and improve site security with automated vehicle and person detection, powered by computer vision. Subscribe to personalized alerts to meet your individual needs.
Sensor / SCADA Integration
Integrate visual and non-visual data for alert validation and data correlation. Set and manage your own alerts for personalized, actionable information.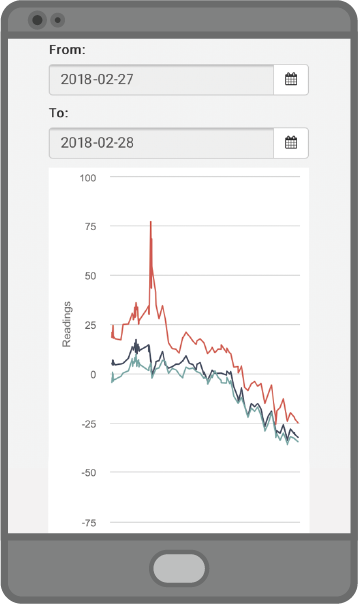 Get Started - Contact Osperity Today
Choose Osperity for your facilities

Backed by artificial intelligence
Get computer vision-based alerts for 80% fewer false alarms than conventional in-camera video analytics.

Efficient to access and use
Access critical information online over any computer or mobile device. View streaming over a local network (optional). Set up and customize alerts for maximum productivity.

Reliable and easy to implement
Benefit from Osperity's comprehensive managed service, with nothing to install or support. Suitable for cellular networks and deployed outside of corporate IT infrastructure.

Connects with legacy analog and IP cameras
Leverage your investment connecting your current cameras to our platform for greater intelligence and insight.