AI-Driven Exception-Based Alerting for Fire / Smoke and PPE Detection
Optical Fire & Smoke
Detection of Fire and Smoke in industrial operations with optical cameras
PPE
Detection of non-compliant site workers and guests without Hard Hats and/or Reflective Clothing
Optical Fire & Smoke - Detection of Fire and Smoke in industrial operations with optical cameras
Fire outbreaks are a common incident type reported for many types of operations. Any situation with the presence of both an ignition or fuel source, or the introduction of either source has the potential to result in a fire. The elapsed time between the onset of a fire and its detection is critical to minimizing costly damages and health risks.
Osperity's exception-based AI-Driven alerting on Fire and Smoke enables you to react quicker thanks to instant exception-based alerts. Since we are using optical cameras, Osperity's solution is very cost effective.
Early Detection Applications: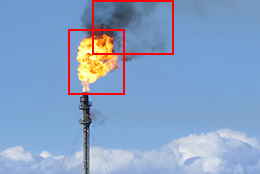 Flare Stack monitoring
Facility monitoring
Refineries
Off-Shore Platforms
Compressors
Drilling & Service Rigs
Transfer Terminals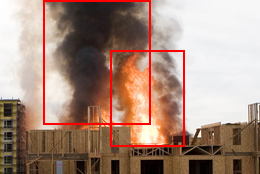 Welding
Arson / Vandalism
Electrical fire
Temporary heaters
Electrical Generators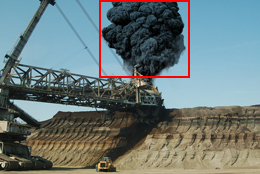 Fire Smoke & Explosion monitoring
Equipment and Vehicles
Welding and cutting
Fuel Storage
Electrical Generators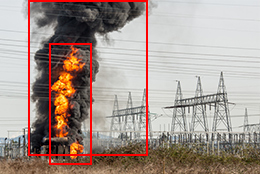 Wildfire
Equipment and Vehicles
Substation electrical fire
PPE - Detection of non-compliant site workers and guests without Hard Hats and/or Reflective Clothing
Failure to wear proper PPE is a source of danger which can result in injury or even death. Continuous monitoring of staff and people at a worksite is inefficient, costly and consumes manpower. Osperity's solution is exception-based, which means there no need for manual monitoring. An alert will be sent instantly when a worker is non-compliant.
This solution works for any industry that PPE is required, including:
Contact us today for more information