Osperity's management is an experienced interdisciplinary team with expertise in video surveillance technologies, video analytics and cloud-based software, IoT, and industrial operations. The team has a proven track record in growing successful, innovative and customer-focused technology companies.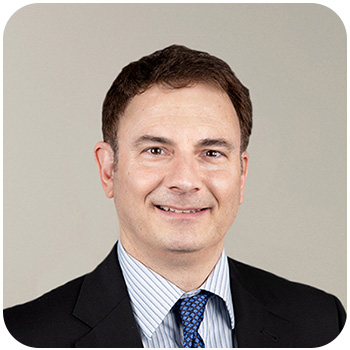 Scott Crist, Chief Executive Officer
Scott Crist is CEO of Osperity​, an Intelligent Visual Monitoring Firm. Scott previously served as the CEO of Infrastructure Networks (INET), an integrated technology & telecommunications company that enables the Industrial Internet of Things (IIoT) economy.
Scott is also a partner at Texas Ventures, a technology venture capital fund.  He has an extensive background as an entrepreneur and venture capitalist and was the founder and CEO of Telscape International (NASDAQ), a telecommunications company focused on certain emerging markets around the world. Prior to that, he served as President and CEO for Matrix Telecom, which Inc. Magazine once ranked 7th on its list of the 500 fastest growing private companies in the US.  Previously, Scott worked for Trammell Crow Group, IBM and Booz-Allen Hamilton.
He has a Master of Business Administration from the Kellogg School at Northwestern University and a Bachelor of Science in Electrical and Computer Engineering from NC State University. He is also an Entrepreneur of the Year recipient from CNN/ NASDAQ/ Ernst & Young. In addition, Scott is chairman of the VA-Gov Housing fund, the nation's largest lender for the Veteran Administration's Homeless Shelter Program.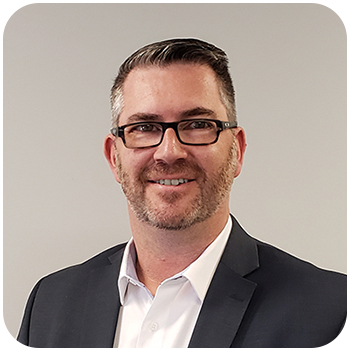 Paul Ritchie, Chief Operating Officer
Paul is the COO at Osperity, an Intelligent Visual Monitoring firm that allows organizations to manage remote assets by exception by using AI Assisted Computer Vision.  He has extensive experience building both sales and operations teams in growth-focused organizations. 
Paul has over 20 years experience and is a proven leader in oil & gas technologies, specialized equipment fabrication and enterprise SaaS solutions, working with companies such as Evoco and Reuters.
Paul has worked closely with organizations throughout North and Latin America establishing a Canadian corporate presence in foreign countries.  He has also established joint ventures in Latin America for the manufacturing and distribution of specialized equipment.
Brent Ness, Director of Operations
Brent Ness serves as Director of Operations and Safety Officer, a position he has held since November 2019.  Brent is responsible for leading Osperity's operations team which includes hardware procurement and commissioning, system design, networking and technical support.  Brent has a wealth of experience in the telecommunication industry having previously led several teams in both Canada and the USA.  

He has held roles in network & system design, sales, business development, management, and operations.  Brent brings an enhanced focus of increased margins and operational process improvement aligned to Osperity's goals.  Brent's skill and expertise are drawn from his more than 30 year career that spans many industries including telecommunications, construction, oil & gas, mining & manufacturing.  


Prior to joining Osperity, Brent held positions with Westcan ACS, Redline, ATCO and as a small business owner for telecommunications solutions consulting.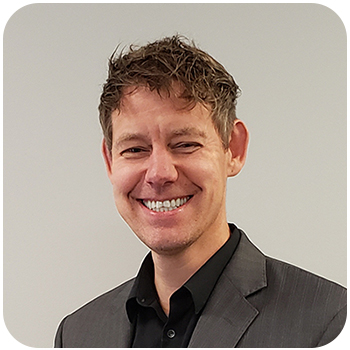 Olof Ryden, Marketing Manager
Olof is a highly experienced B2B technology marketing expert with more than 16 years in the industry. He has advanced knowledge and a proven ability to work across the full spectrum of marketing. His experience includes lead generation, communications, public relations, corporate branding, digital marketing, tradeshow marketing, copy writing and graphic design.
Olof is responsible for planning, implementing and executing Osperity's corporate marketing strategy, which includes channel partner marketing and expansion into the US.
Olof previously worked for high tech companies such as Patrix, Neostream, Evoco, Solvera and Divestco. Olof has a B.A. in Public Relations from University of Karlstad, Sweden.
Poonam Dhaliwal, Controller
Poonam Dhaliwal is the Controller at Osperity an Intelligent Visual Monitoring Firm. She has over 12 years of experience in various accounting roles, with most of her career growth coming from the health care industry.
Poonam is a compassionate leader who brings a wealth of knowledge in innovation and working with complex financial information systems, financial and statistical analysis and has eye for improving processes and increasing efficiencies.
She has a Bachelor of Applied Business Administration- Accounting from Southern Alberta Institute of Technology and is currently pursuing her CPA.
Contact us to arrange a live demo.