Computer Vision Platform for Industrial Operations
Osperity's industrial computer vision (CV) is a type of artificial intelligence where computers are trained to recognize objects and activity at industrial sites from images. By replacing human observation with Osperity's CV solutions, customers quickly gain an accurate understanding of events or activities of interest, for faster and better decision-making. Osperity is designed to integrate, train and optimize CV algorithms for industrial applications.
Osperity's Computer Vision Advantages

Proprietary CV Toolkit technology for machine learning and CV performance optimization

Valuable real-world dataset of tagged industrial images for CV testing and training

Complete cloud/edge platform for delivering CV solutions – from camera management to web UI with alert subscriptions
Get the Osperity advantage.
CV solutions for industrial asset and activity monitoring:
There are many potential CV-powered solutions available for industry. Osperity also offers custom CV development for specific customer challenges.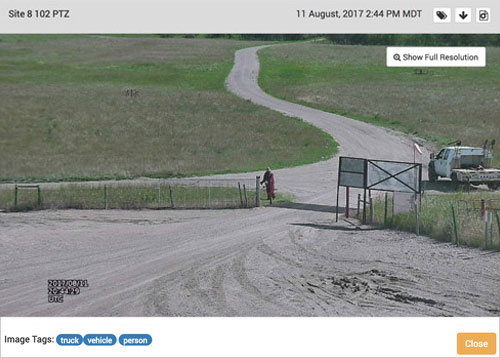 This is just an example of CV that Osperity can leverage to deliver complete solutions to industrial customers. Contact us to discuss potential use cases for your operations.
Contact us to arrange a live demo.