Real time situational awareness with instant exception-based
alerting and automated visual reporting of critical
assets
Remote asset monitoring for utility companies
Osperity's cloud-based solution enables utility companies to inspect and monitor their remote locations and assets from anywhere with any connected device – outside of corporate IT
Utility companies own massive infrastructure networks, including poles, conductors, remote transformers and substations. They are considered critical infrastructure, which must be monitored, inspected and maintained. A lot of manpower, time, money and other resources are consumed to ensure safety, security and uptime of critical infrastructure.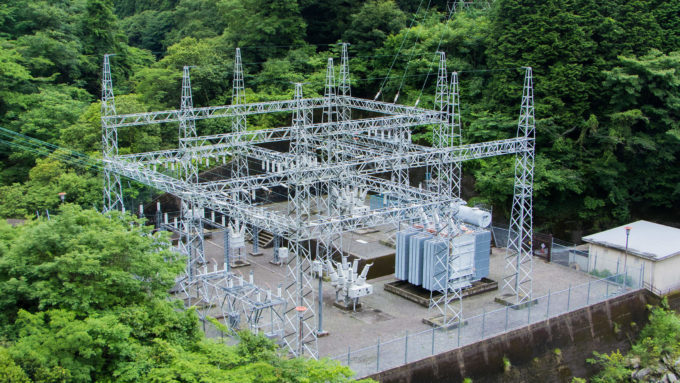 In a post-COVID world where a reduced on-site workforce is quickly becoming the norm, AI is enhancing human jobs. With Osperity, utility companies can increase productivity through virtual asset inspections, improve
HS&E compliance with automated safety monitoring, as well as greatly strengthen security, accountability and operational efficiencies through proactive activity detection and exception-based alerting.
According to Forbes:
"Utilities' CIOs, CISOs and IT leaders need to consider how they can integrate AI and video analytics into their enterprise security strategy today. Using video cameras as sensors, every threat surface a Utility business has can be monitored 24/7 and, when combined with software, secured to every endpoint."
Contact us today for more information
Remote asset monitoring for utility companies - Use cases
Osperity's cloud-based platform enables utility companies to inspect and monitor their remote locations and assets from anywhere with any connected device – The system operates independently of the corporate network, there's no software to install, and it scales easily.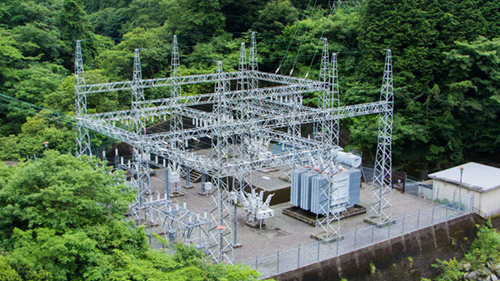 Monitor and inspect remote substations. Have 24/7 live access in remote areas eliminating windshield time, travel risk and cost. Set-up automated inspection reports to help plan preventative maintenance.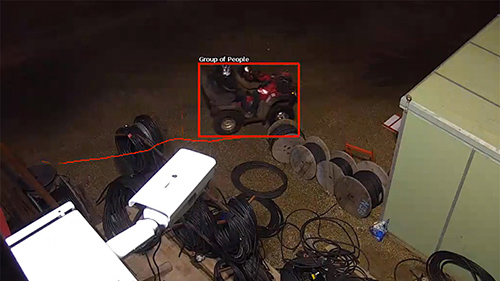 Receive instant automated exception-based alerts when intrusions, vandalism or theft is occurring.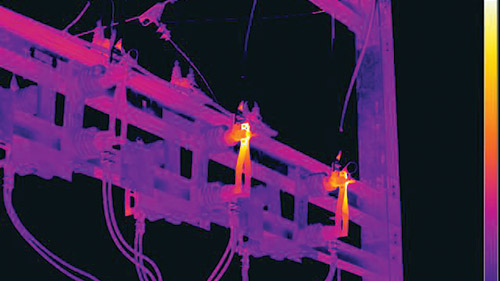 Detect failing equipment and hot spots with thermal and infrared cameras.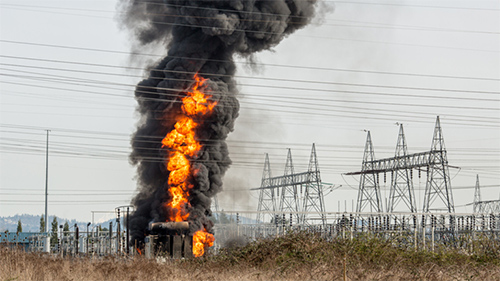 Monitor on vegetation proximity to assets indicating potential fire risks.  Alert on fire and smoke with optical cameras.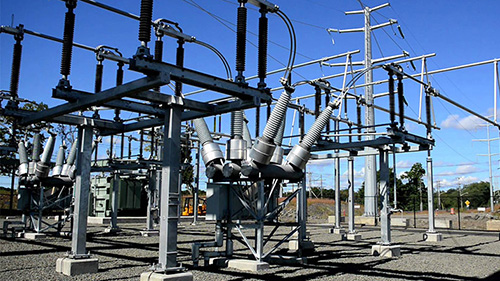 Remotely monitor and inspect critical infrastructure. Identify anomalies in real-time.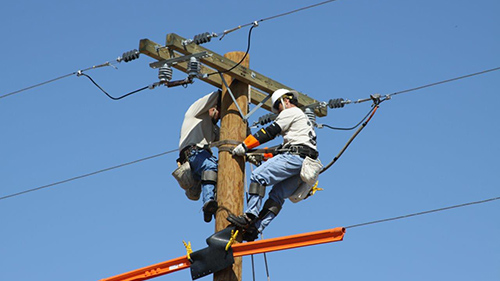 Monitor and support workers at remote sites. Ensure proper PPE is used.
Remotely access live images and video of all your assets efficiently and conveniently
Using advanced industrial computer vision (CV) a type of artificial intelligence where computers are trained to recognize objects and activity at industrial sites from images, Osperity detects vehicle, people, equipment, fire and smoke activity at key areas, tags and stores related imagery. Clients receive activity alerts based on personal, customizable exception-based alert subscriptions.
Our platform makes it easy to compile reports with images from an event, and to share the alert with whoever needs the information. Osperity's solution will therefore greatly help utility companies stay compliant with NERC CIP.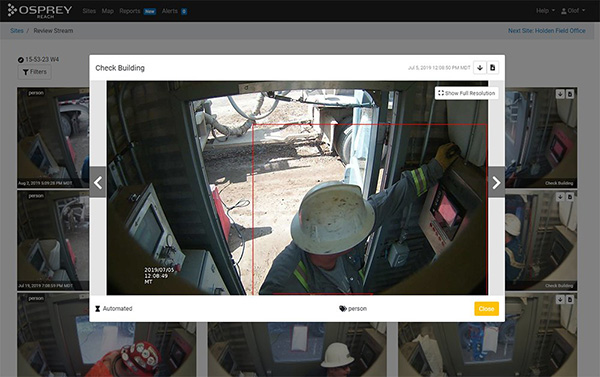 A Few of our Applications
Enhanced Asset Management
Osperity's flexible platform is camera agnostic system which makes it easy to onboard industrial rated IP legacy cameras as well as CCTV already installed in the field, making them intelligent.
Remote asset monitoring for utility companies – a solution for the entire Enterprise
Security & Safety
Monitor and alert on activity at remote staffed and unstaffed sites.

Proactive theft and vandalism prevention.

Identify anomalies in real-time.
Operations
Reduce routine visits to remote sites.

Monitor health and status of critical infrastructure.

Save on travel time and labor costs.

Proactively prioritize maintenance and repair work.
HSE
Monitor that personnel is wearing proper PPE.

Monitor safety and compliance of lone workers.
Legal/Regulatory
Validate contractor billing against time stamped images.

Use historical video for reporting, audit trails and evidence.

Help with incidental investigations