Identify and quantify fugitive gas emissions quickly, accurately, and safely with Viper gas leak detection solutions and Osperity's intelligent visual monitoring system
Detection, Quantification & Concentration of Fugitive Gas Emissions

From natural gas extraction to petrochemical operations and power generation, companies benefit greatly by relying on optical gas imaging (OGI) technology for inspection and maintenance. Leaks and fugitive emissions such as methane can occur as a result of aging assets, corrosion, mechanical failure and other factors. Proactively spot these leaks quickly and from a safe distance. Viper systems utilize OGI cameras and integrated ViperOptic software to detect and quantify hundreds of industrial gases.
When Viper detects an event, Osperity's platform will send out and exception-based alert notifying stakeholders immediately.
Reliable detection with low false alarm rate | Provides mass flow rate (ppm)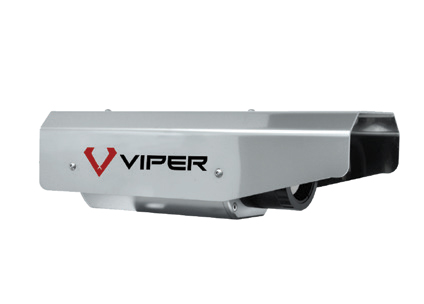 Fixed Monitoring Systems: Continuous monitoring provides immediate notification of fugitive gas emissions. Viper OGI systems can constantly monitor vital gas pipelines and installations in remote areas or zones with difficult accessibility. To maximize the camera field of view, Pan/Tilt mounting option is available. Incorporate a Methane Laser to expand the quantification capabilities.
Fixed systems are rated for hazardous areas and feature built-in gas
quantification.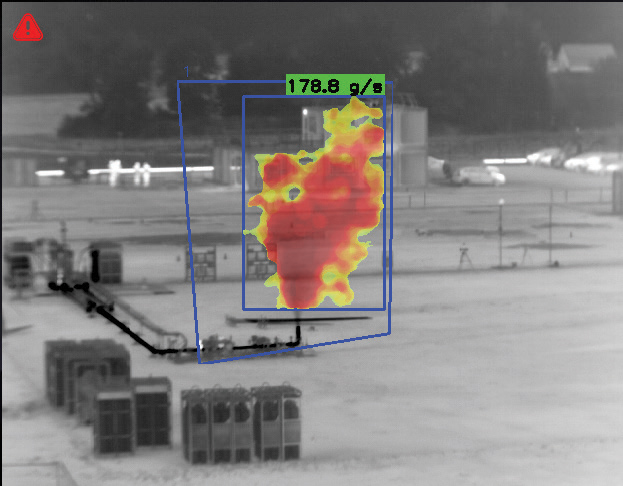 ViperOptic software colorizes the cloud and quantites the mass flow rate of the leak.
Improved safety for plant personnel
Reduced fugitive emissions
Quicker and more thorough inspection
Reduced risk to plant personnel and equipment
Detect, color, and quantify the mass flow rate of leak
Reliable system provides early identification of problem areas
Increased revenue with consistent production
Improved compliance with environmental regulations